29 Mar

How To Make The Switch To Fresh, Delicious, Seasonal Cocktails

In recent years, there's been a lively and spirited movement to serve fresh, inspired, seasonal cocktails. What the greatest chefs have always known and practiced is making its way back into the cocktail scene. Delicious cocktails infused with fresh ingredients  — herbs, fruits and veggies — inspired by the changing seasons.

Of course, the concept of fresh cocktails is nothing new. My 98 year old grandmother Rosella , who grew up in a bar, could have been among the original bartenders who picked fresh mint "right out back" for her Juleps. In those days, they ate and drank what was available. If citrus was plenty, she served Sours. During the Midwest's stark winter months, featured cocktails were generally straight-up or Toddies.

By paying closer attention to the source of our ingredients we can breathe new life into our cocktails. We need to remember that using fresh and sustainable ingredients doesn't mean off-the wall, esoteric or complicated. Spring is the season with an abundance of ingredients. Why not make the switch to fresh ingredients in the classic drink recipes as we take lessons from Grandma Rosella? Just by making this change your cocktails will impress your friends and family every time.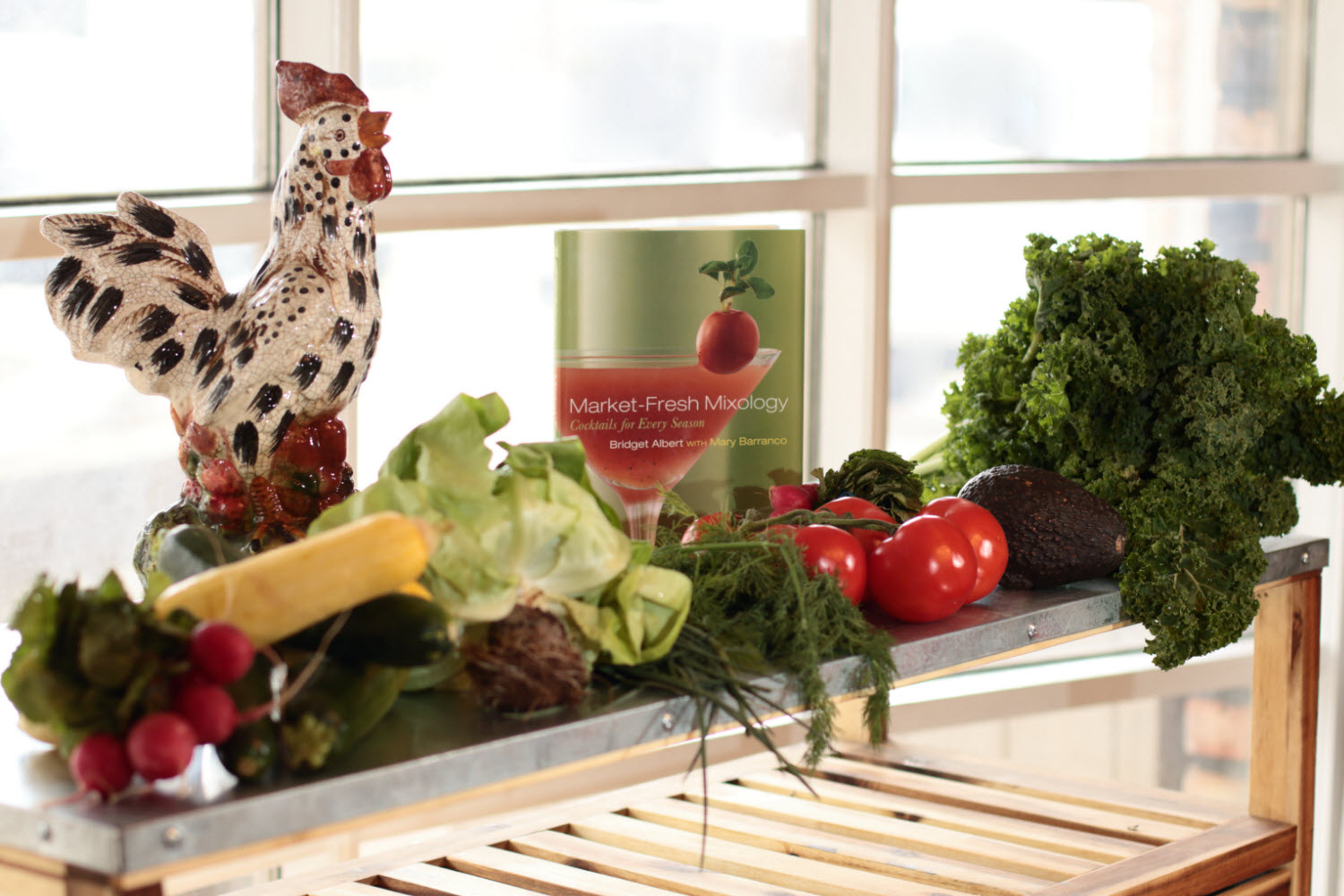 3 Steps To Getting Started With Seasonal Cocktails
So how about joining this movement at home at your cocktail parties and celebrations? It's actually easier than you think.
Here are three key things to keep in mind:
1. Use produce in the peak of its growing season. It will yield huge flavors that don't compare in the off season.
2. Use the simple formula of 1 part spirit , ½ part sweet, ¼ part bitter and ½ part sour. Select an ingredient from each of these categories, combine and play. You may need to adjust your ingredients and amounts to get the taste just how you like it. Be open to playing with your drink recipes!
3. Trust your taste buds. The worst that can happen is you'll make a bad cocktail.
Change is inevitable and that refreshing change is here. As we move to a greater appreciation of fresh, sustainable produce, so it goes in what we offer to our guests at home.
Where To Find Fresh Drink Ingredients
You don't have to travel far to obtain the freshest ingredients. Some of the best-tasting cocktails are those created with locally available ingredients. Farmers markets offer an abundance of fresh choices.
When you make those first visits to the Farmer's Market, strike up a conversation with the farmers. Develop a relationship with them by asking questions and learning what they have to offer.
To begin, you will certainly need to develop an understanding of the taste profile of the fresh ingredients you choose to use. Don't be afraid to ask for a taste and an explanation of the origins of the produce.
Extra ripe fruits, veggies and fresh herbs make the best cocktails. They have the most juice and are often priced right — just be sure to use them right away. Fresh herbs are phenomenal. Mint, rosemary and sage are easy enhancements to most gin cocktails because they bring out the botanicals in the spirits. Herbs also work well in champagne cocktails.
Simply trust your taste buds: if you like the fruits, veggies and herbs give them a try in a cocktail. And always remember that cocktails should be fun and it is certainly a hoot creating them!
Cheers!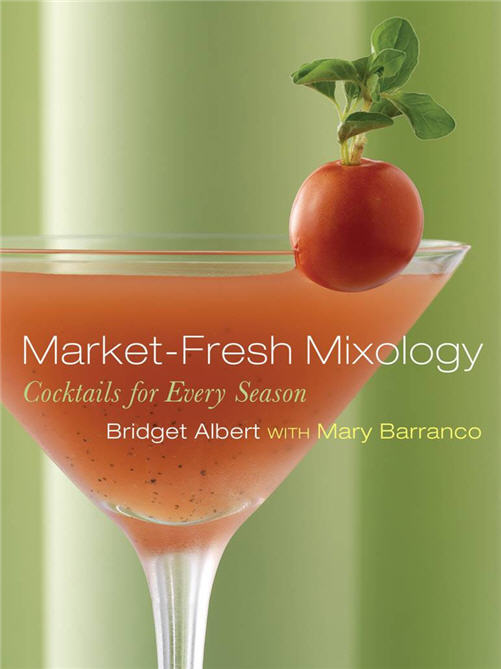 If you're looking for a bit more guidance and want to have some great drink recipes to experiment with, check out my cocktail recipes here on the blog and in my book: Market-Fresh Mixology. In the book you'll find easy to follow recipes that use fresh, seasonal ingredients that will help complement your fresh, seasonal cooking.