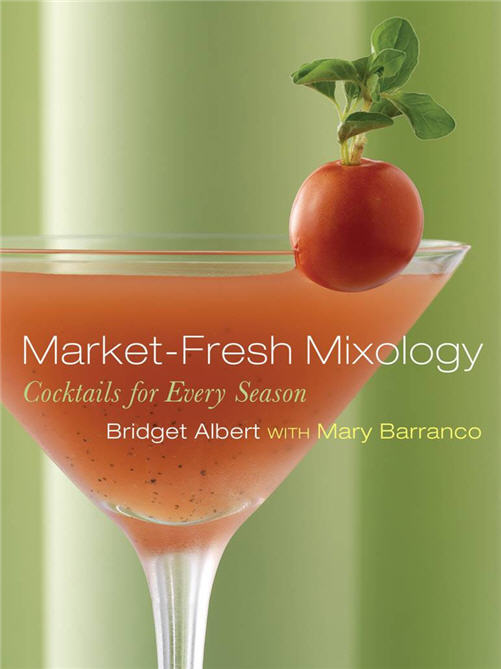 Cocktails for Every Season
The cocktail is back, and today's diners and drinkers are seeking a bold new integration of culinary art and cocktail culture. With this wide range of cocktails for all tastes and seasons, award-winning master mixologist Bridget Albert will help you raise the bar when it comes to the freshest, most delicious drinks you can prepare at home. Her unique cocktails are inspired and inspiring, and infused by her passion for the pure and simple.
Market-Fresh Mixology shows you how to integrate terrific fresh ingredients from your farmers market, pantry, or garden in great seasonal cocktails. It's a simple, clean, and contemporary approach to the idea of seasonal cocktails with recipes appropriate for any time of year.
Market-Fresh Mixology includes both innovative and time-tested cocktail recipes using fresh, seasonal ingredients mixed with fine spirits. Hot day? Snowbound? Blustery night? For whatever season, weather, or occasion, Market-Fresh Mixology offers a recipe for a great cocktail — from the refreshing summer Blueberry Lavender Mojito to the cozy, warming Hot Buttered Rum.
These recipes are as easy to follow as they are delicious, and all of them are based on using seasonal fruits, herbs, and other market-fresh ingredients. If you're looking for great cocktails designed to complement fresh seasonal cooking, this is the book for you.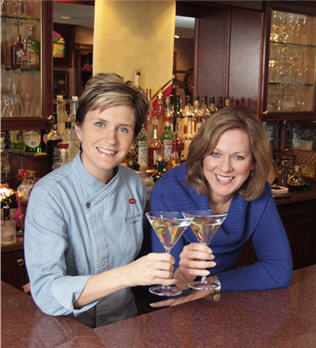 Authors of Market-Fresh Mixology
Bridget Albert (left) is the Master Mixologist at Southern Wine and Spirits of Illinois and director of the Academy of Spirits and Fine Service-IL, a program for bartenders that covers the history of spirits and pre-Prohibition cocktails. She has won numerous awards in classic cocktail competition, including first place at the "Tale of the Cocktail" Bar Chef Competition. She has appeared on Food Network's Iron Chef America and many other TV and radio programs.
Mary Barranco (right) is a trained educator with a career spanning 20 years in the adult beverage industry.
GET THE BOOK