08 Mar

Cool Cucumber Coconut Cocktail Recipe With A Salmon Cocktail Sandwich

The cucumber is light and cooling and a perfect ingredient for a cocktail after a long Spring day in the garden. Cucumbers can be used in a variety of ways that include pickling, raw, juice and garnish. In a cocktail, this fruit can lighten up even the fieriest spirit!

Seedless cucumbers (also known as English cucumbers or European cucumbers), are best used in drinks. These types of cucumbers don't have bumps or prickles on the skin. They also tend to be long and thinner than the standard cucumber, which makes them easy to manipulate. And who wants those pesky seeds floating in their cocktail anyways?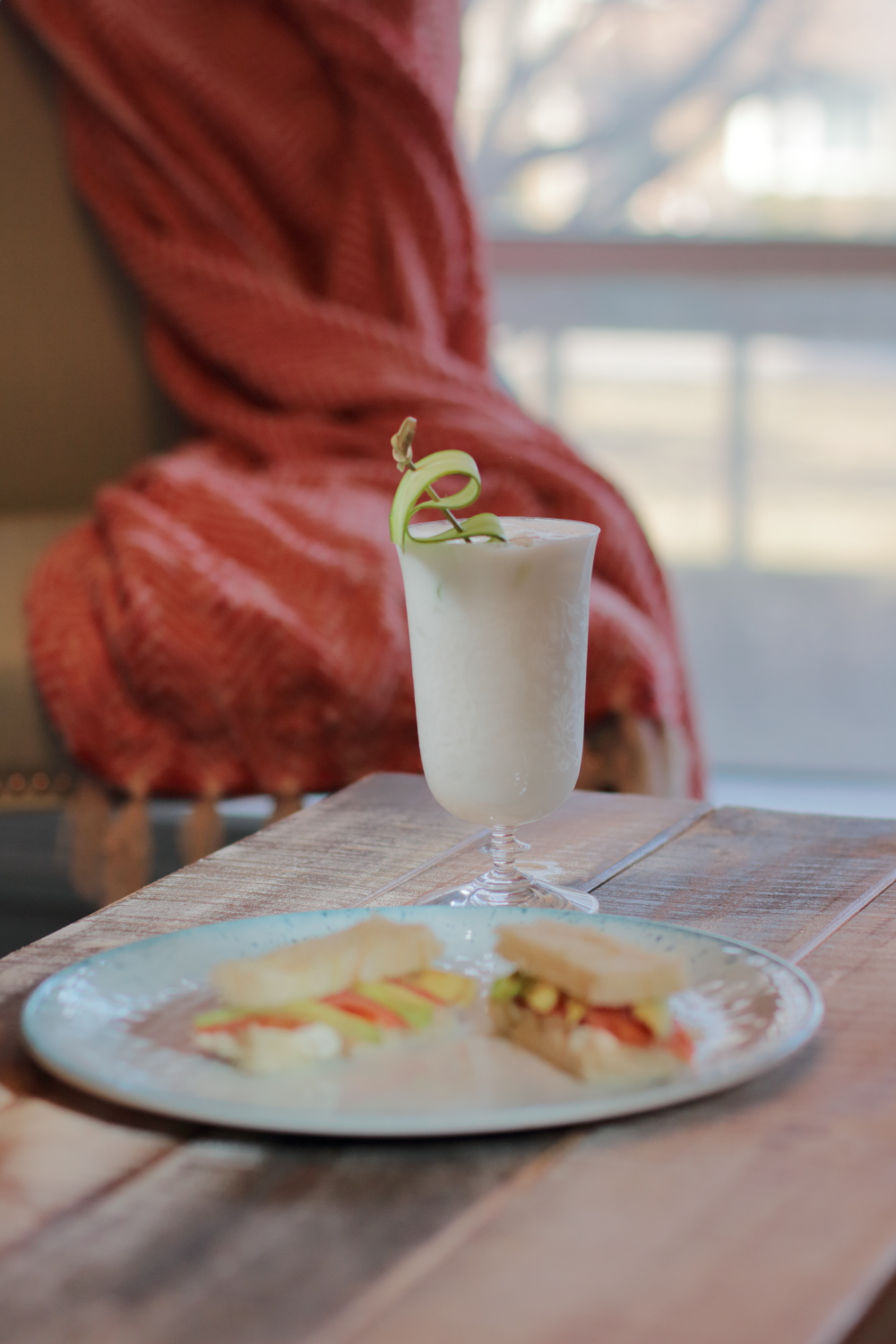 Here's a great list of ingredients that pair beautifully with a cucumber:
Spirits:
Vodka
Gin
Blanco tequila
White rum
Bianco vermouth
Dry champagne
Prosecco
Herbs and spices:
Fruits and veggies:
Celery
Lemon
Lime
Any melon
Onions
Pineapple
Tomatoes
Other:
Wowee, what a list! And that is just to name a few. There is a lot of fun to have with this ingredient. However, it is a "quiet" ingredient, so avoid mixing cucumbers with powerful, complex aged spirits or you will lose the taste altogether.
Cucumber cocktails are also a perfect pairing with tea sandwiches. One of my favorite combos is this Cool Cucumber Coconut Cocktail paired with my famous Salmon Cocktail sandwich.
Both are super easy to make and will put a smile on your guests' faces. Here's how to make both.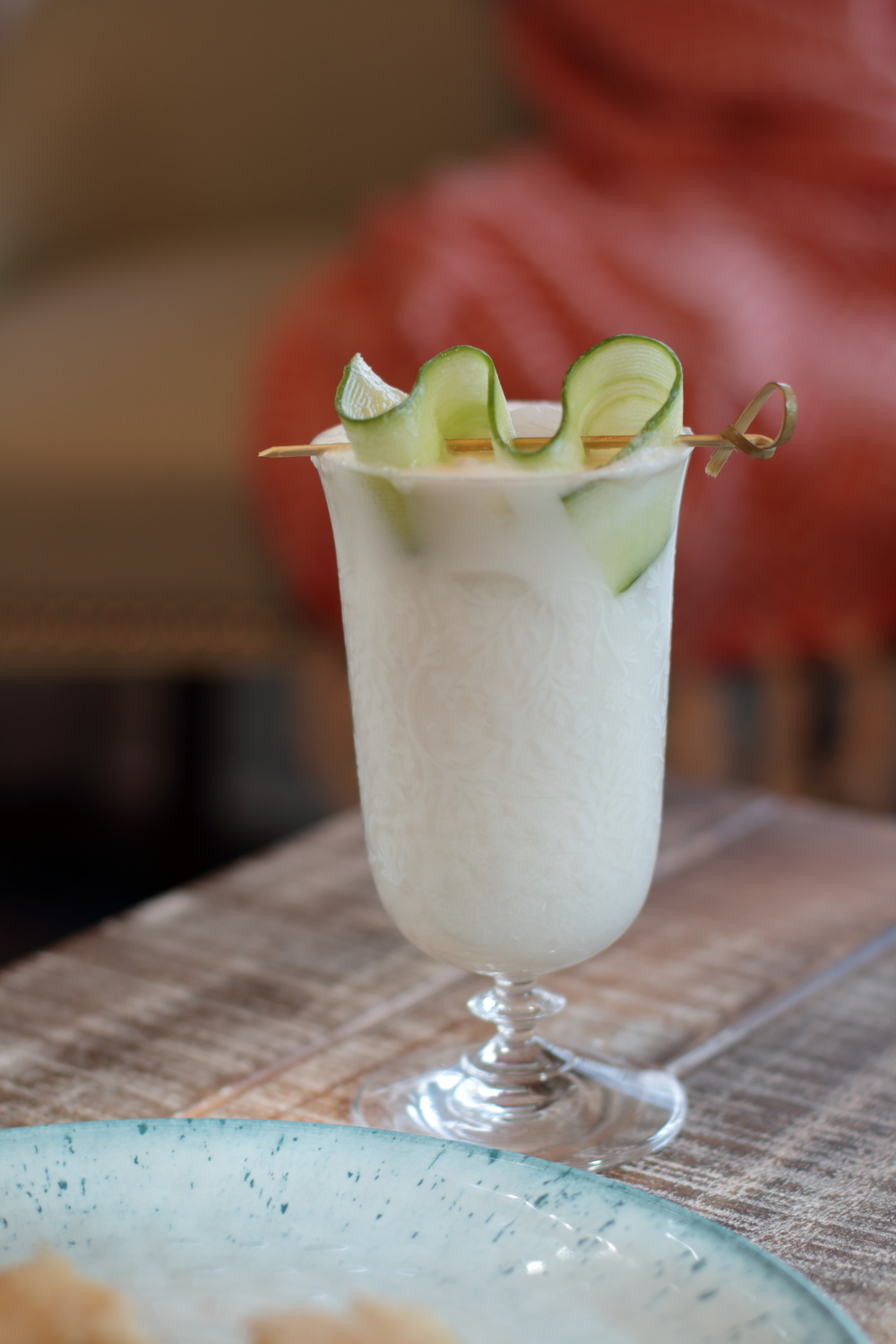 Cucumber Coconut Cocktail Recipe
Ingredients:
1 ½ oz. Cucumber Vodka
½ oz. Ginger liqueur
1 oz. coconut milk
½ oz. simple syrup
½ oz. fresh lime juice
Club soda
Bar Tools:
Boston shaker
Hawthorne strainer
Bar spoon
Directions:
Add all ingredients to your mixing glass except for club soda
Add ice to tin and shake well
Strain into an ice filled tall glass
Top with club soda and stir
Garnish with a cucumber ribbon.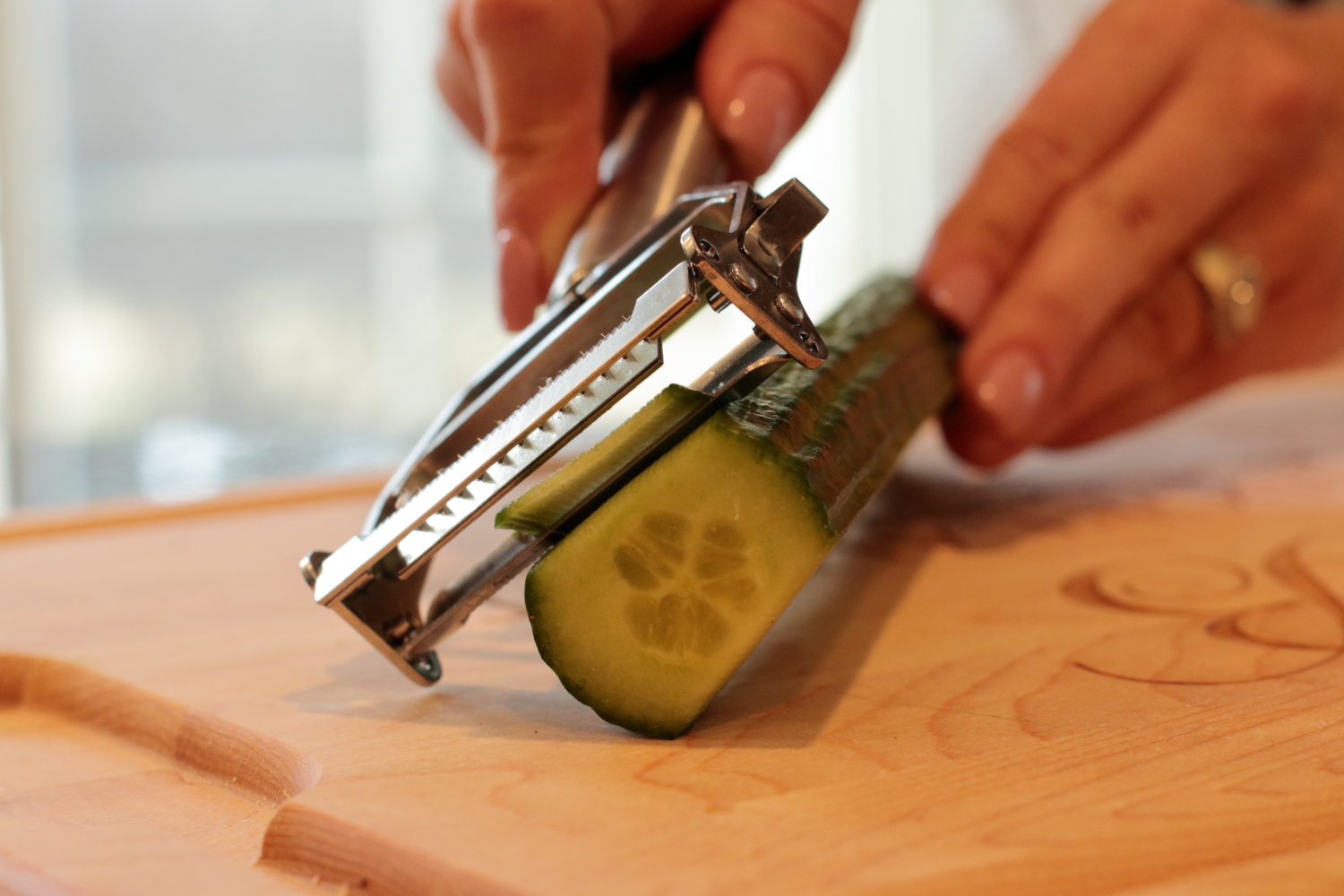 How To Make A Cucumber Ribbon
What You'll Need:
One ripe seedless cucumber
Potato peeler
Toothpicks
Directions:
Using a potato peeler peel the top skin from your English cucumber from base to tip of the fruit, then discard skin
Repeat peeling using your potato peeler in the same spot
Gather the cucumber strip into a ribbon using a long toothpick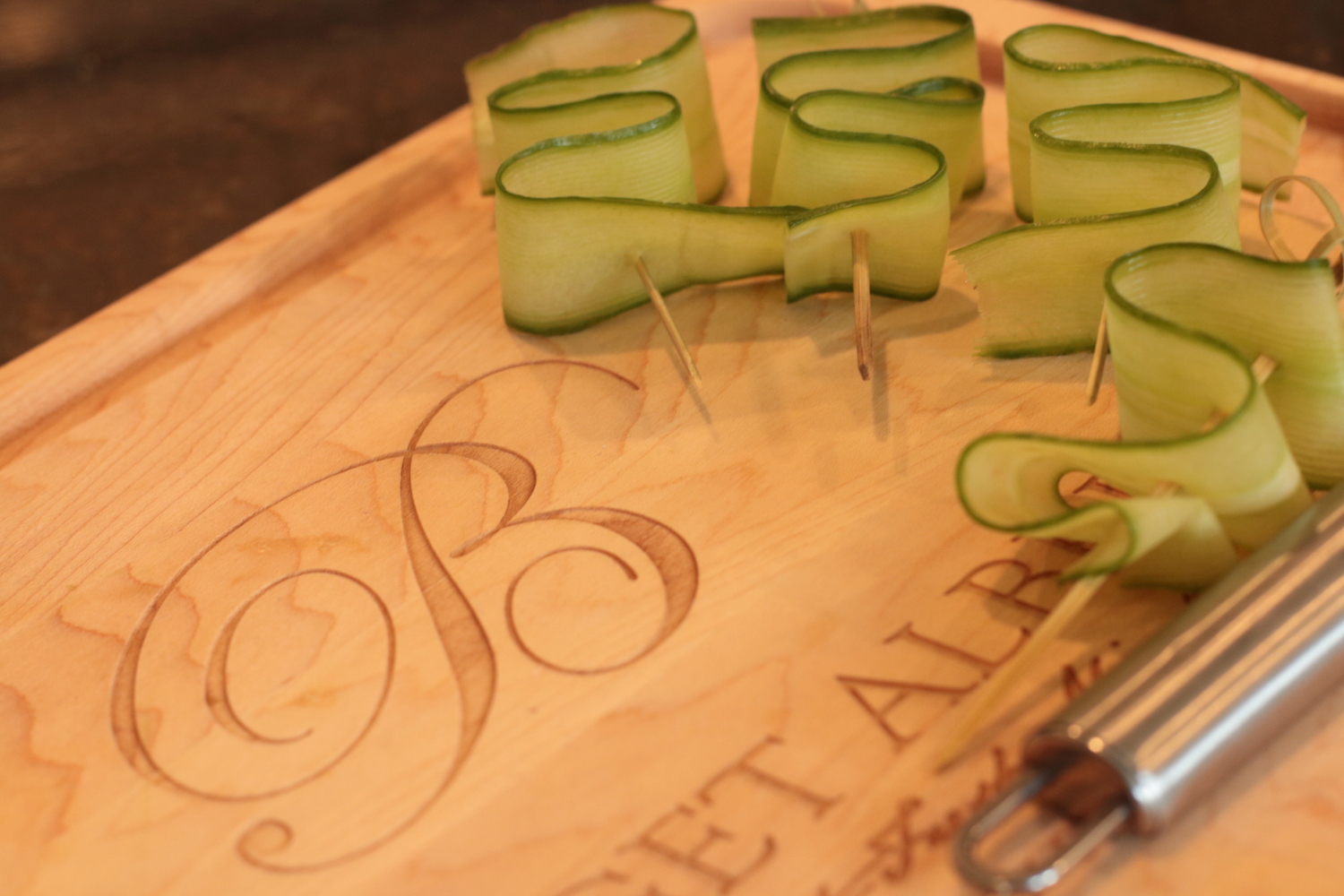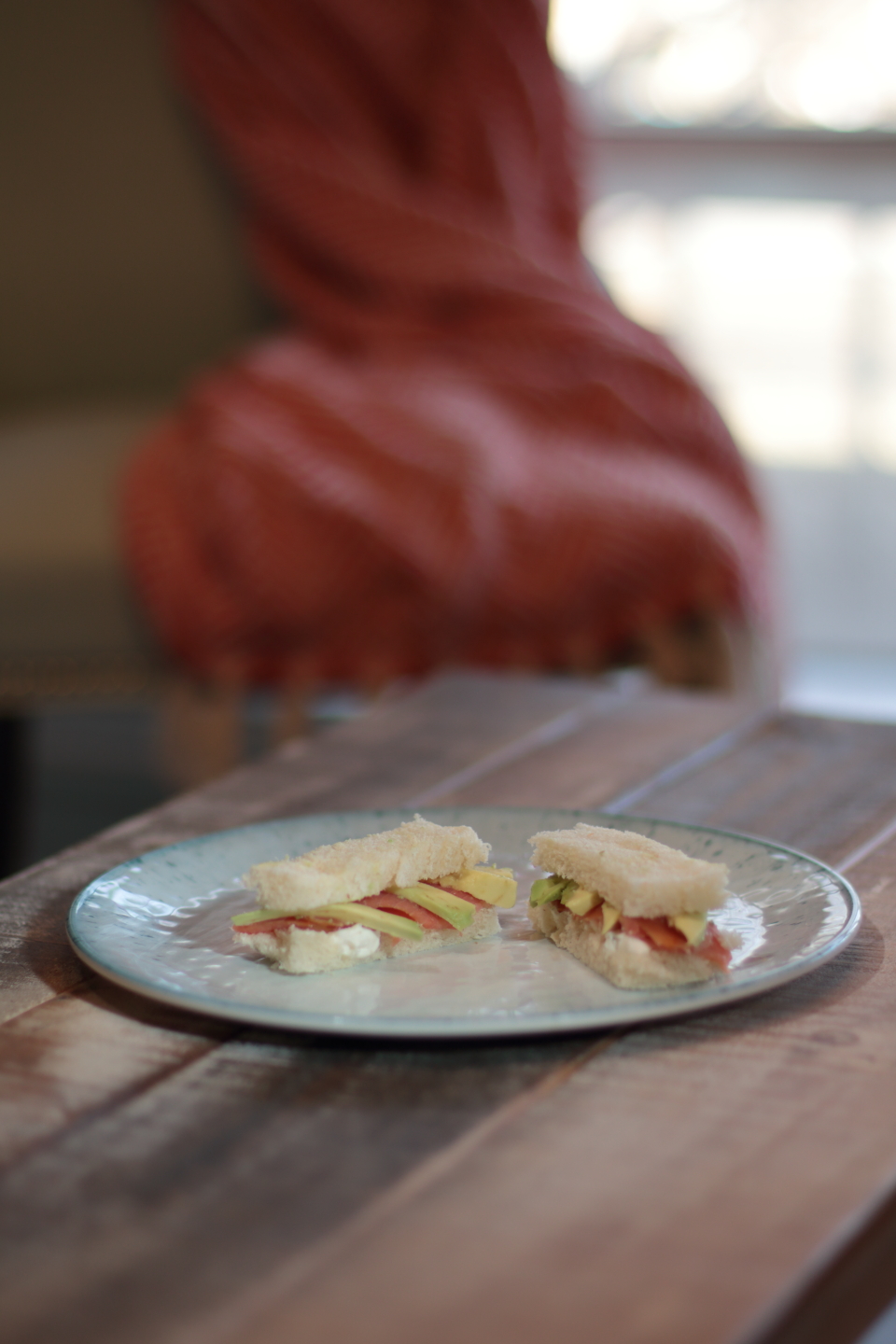 Salmon Cocktail Sandwich Recipe
Ingredients:
8 oz. cream cheese
½ oz. fresh lemon juice
½ loaf white bread with the crusts removed
8 oz. smoked salmon
1 thinly sliced avocado with skin and seed removed
Salt and black pepper
Directions:
Mix lemon, cream cheese, salt and pepper to taste
Spread ½ of mixture onto 4 slices of white bread with the crusts removed
Divide salmon evenly between the four pieces of bread
Top with thinly sliced avocado
Spread remaining half of mixture onto 4 additional slices of white bread with the crusts removed
Place cream cheese mixture side down onto avocado
Slice into quarters and enjoy!