01 Mar

Real Irish Coffee Drink Recipe

My name is Bridget Kathleen. I'm part Irish, therefore it is my duty to make sure you have a darn good Irish Coffee recipe to enjoy and to share with your friends and family.

My grandmother Marybeth was 100 percent Irish. She took great pride in her heritage and celebrated St. Patrick's day by going to church, having corned beef and cabbage and wearing green from head to toe. I just wish I could have shared this recipe with her. I am sure she would have added it to her Irish traditions and would have loved every drop!

Nothing begins and ends a St. Paddy's day celebration quite like an Irish Coffee.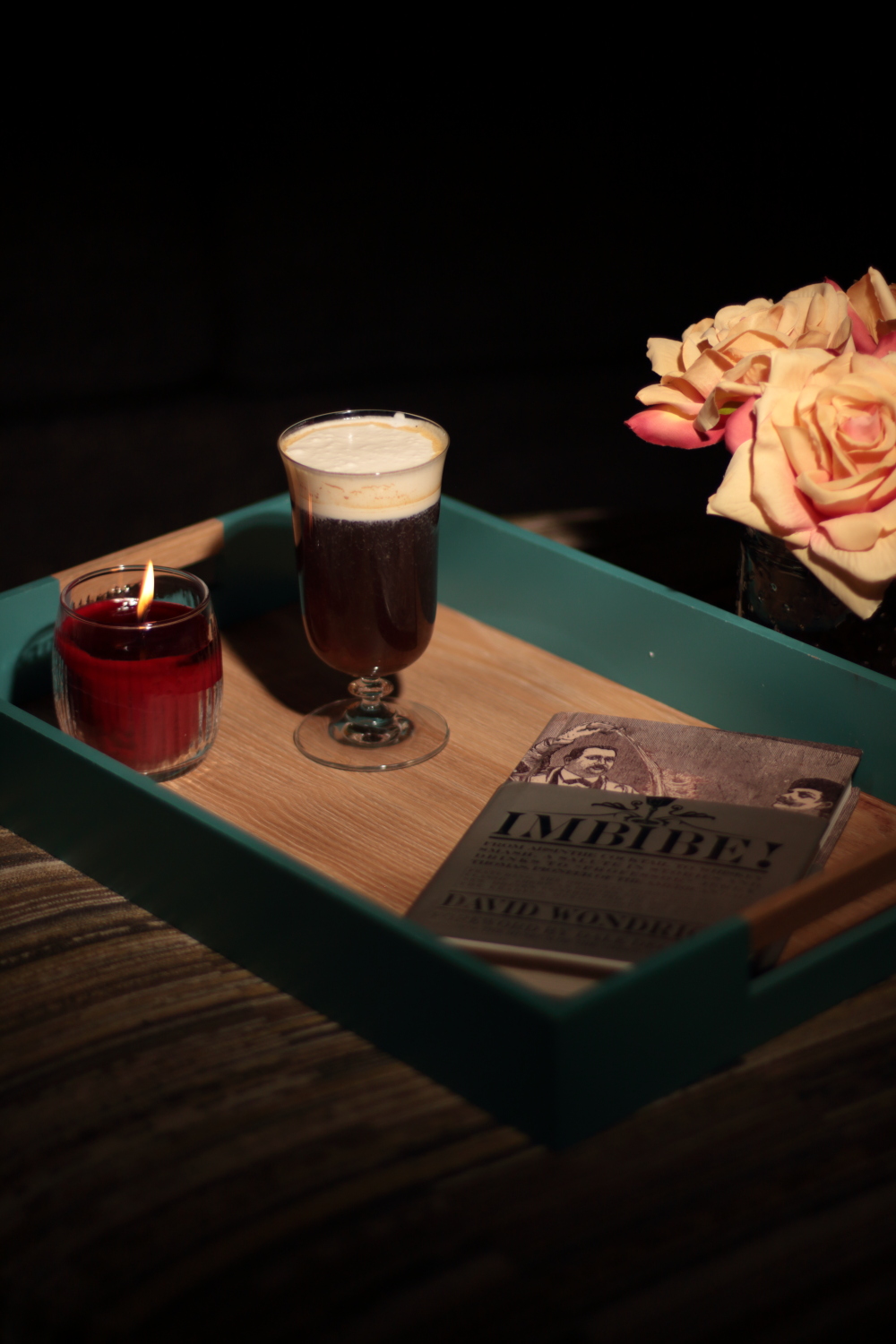 Real Irish Coffee
There is absolutely nothing Irish about the mix of Irish Cream liqueur, coffee, whipped cream from a can and some green liquid drizzled for garnish. I'm talking about a REAL Irish Coffee here!
This recipe was adapted from the famous Buena Vista in San Francisco. The Buena Vista is credited with bringing this delicious drink to the U.S. If you ever visit there, I dare you to have only one! Not possible. I am speaking from experience!
Story has it that in 1952 the owner Jack Koeppler challenged the travel and writer, Stanton Delaplane, to recreate the Irish Coffee that was served at the Shannon Airport in Ireland. After they experienced many trials, errors and even a visit to Ireland for research, the two agreed on a recipe. This recipe is still served today at the Buena Vista!
The Irish Coffee is the perfect way to kick off your St. Paddy's day before the corned beef and green beer. It is also best enjoyed with friends before you make your "Irish exit" for the night.
An Irish Toast
May you be half-an-hour in heaven
Before the devil knows you're dead.
Slante!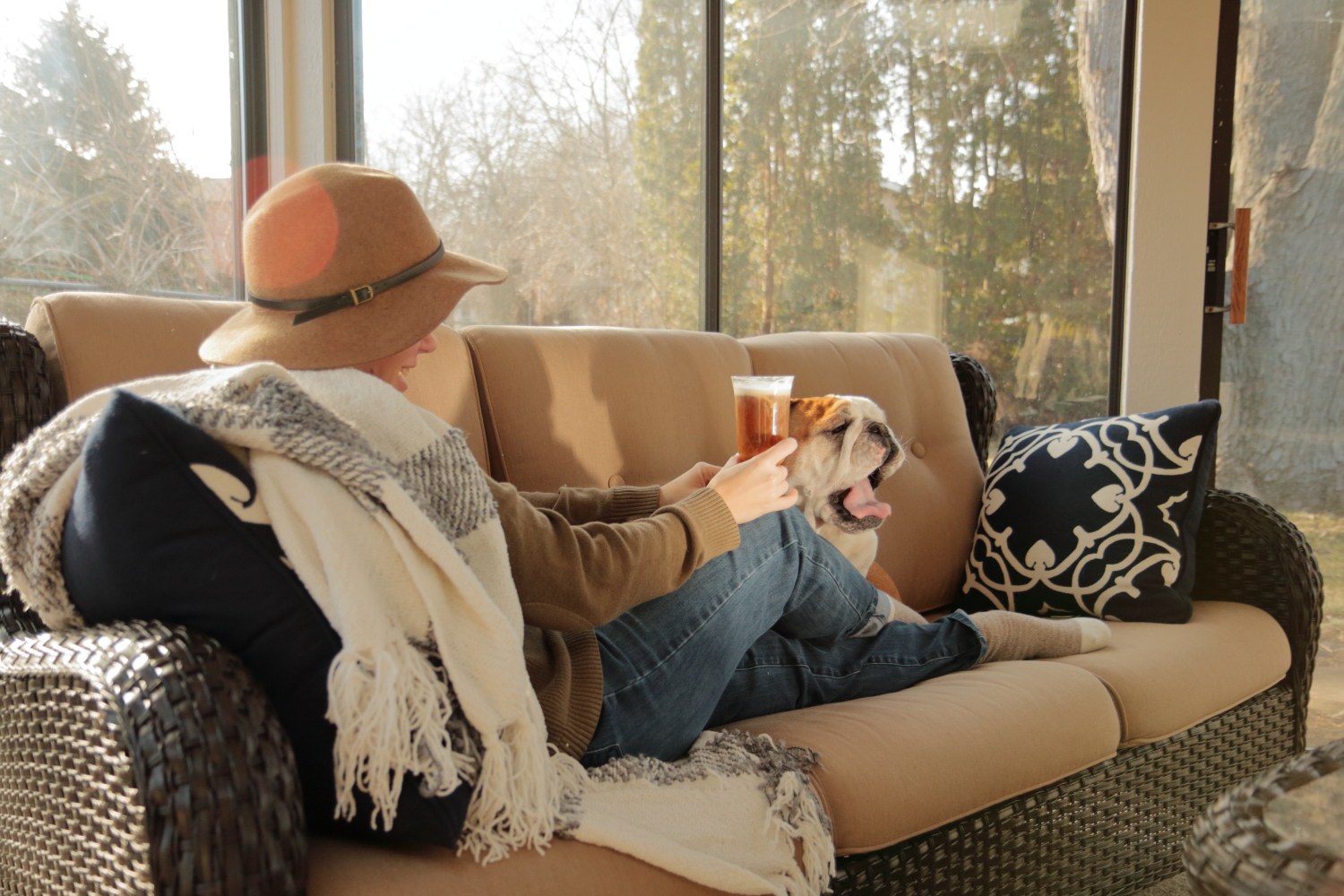 Irish Coffee Drink Recipe
This is a simple recipe that takes only five easy steps to complete. The secret is the homemade whipped cream (scroll down to the end for step-by-step directions on how to make it).
Ingredients:
5 oz. freshly brewed coffee
Hot water
2 sugar cubes
1 oz. Irish Coffee
Whipped cream (homemade is best)
Bar Tools:
Directions:
1. Fill the coffee mug with hot water enough to heat the mug and then empty

2. Drop in 2 sugar cubes and pour in the coffee

3. Stir well until the sugar dissolves

4. Pour in Irish Whiskey

5. Pour whipped cream slowly over the back of a spoon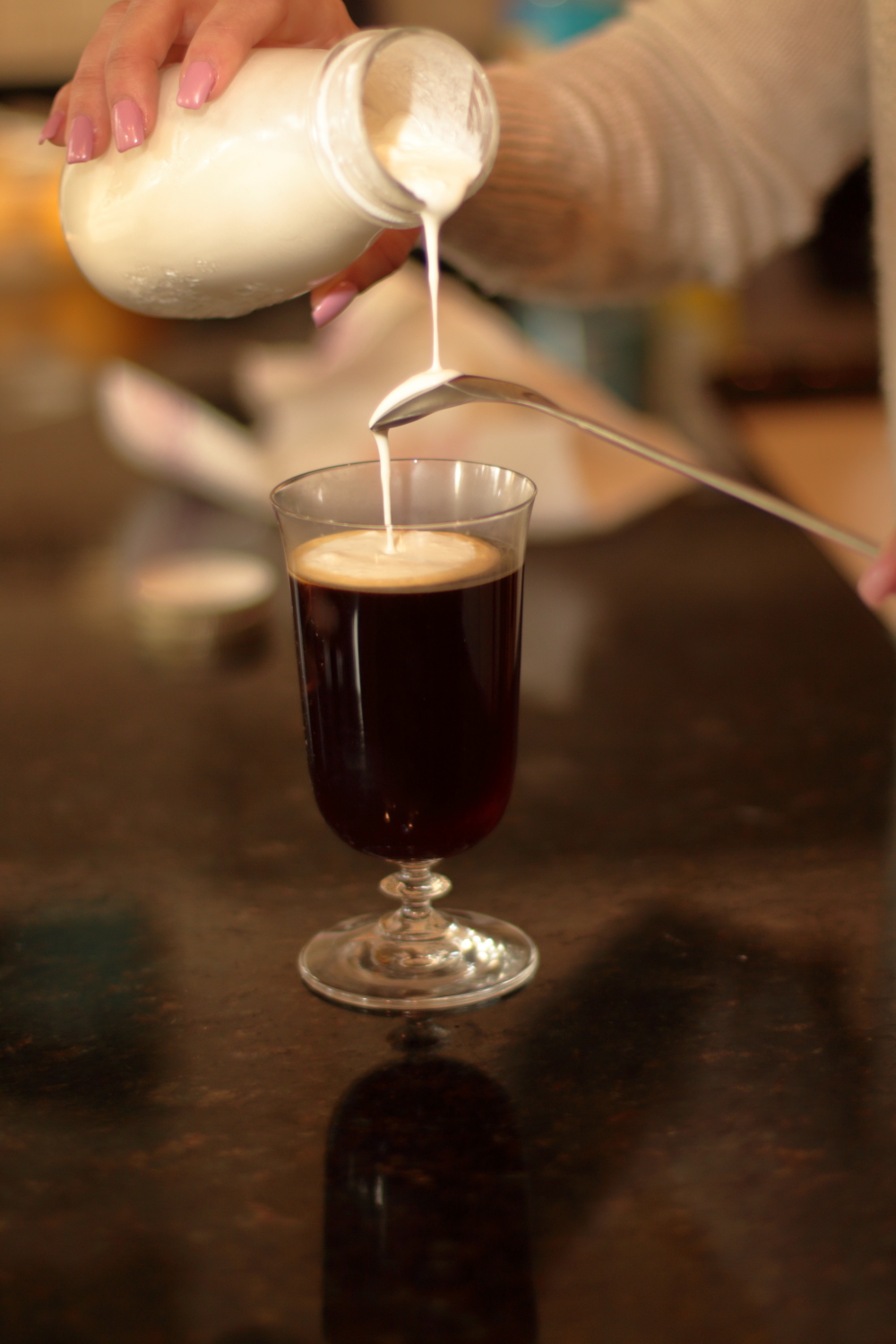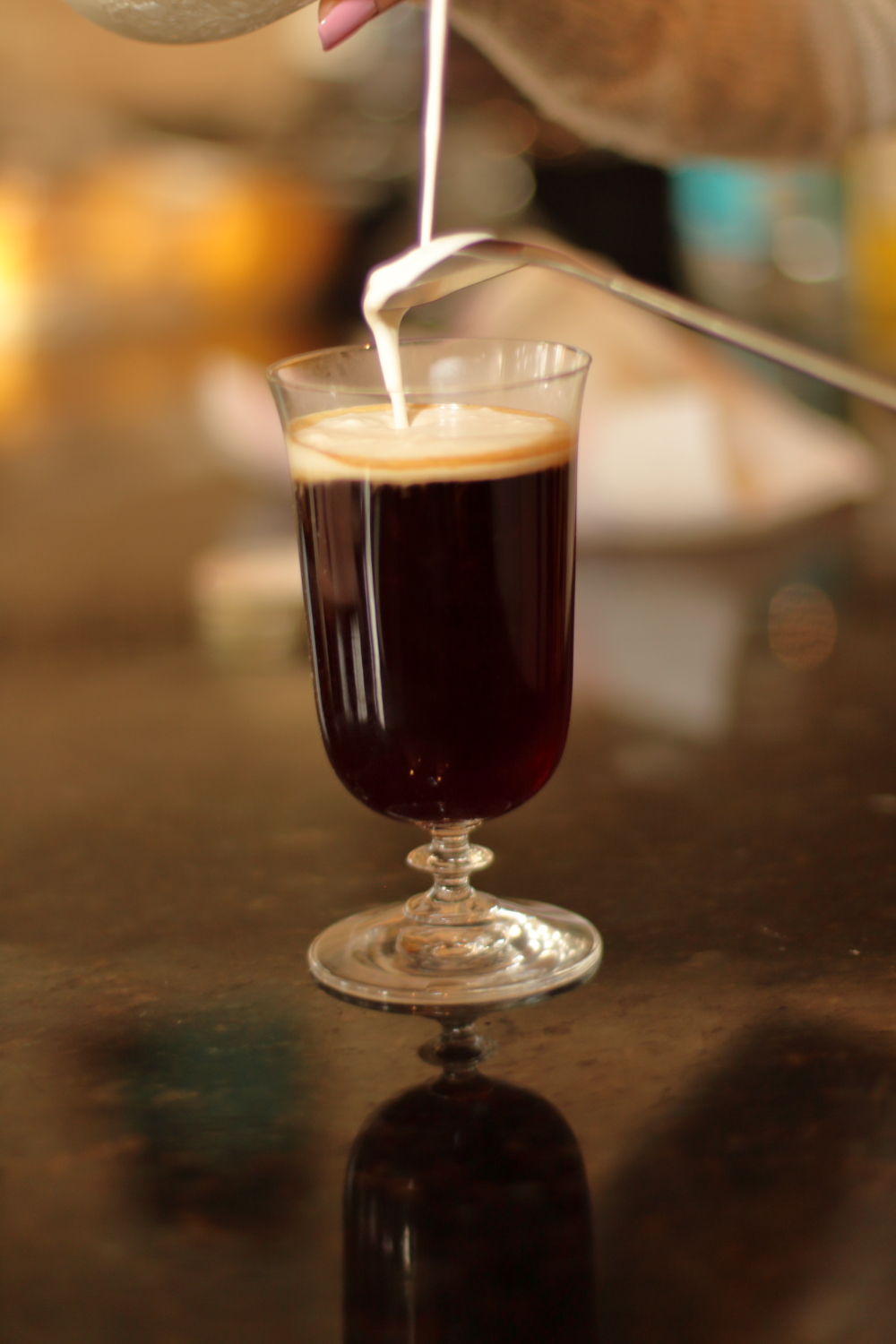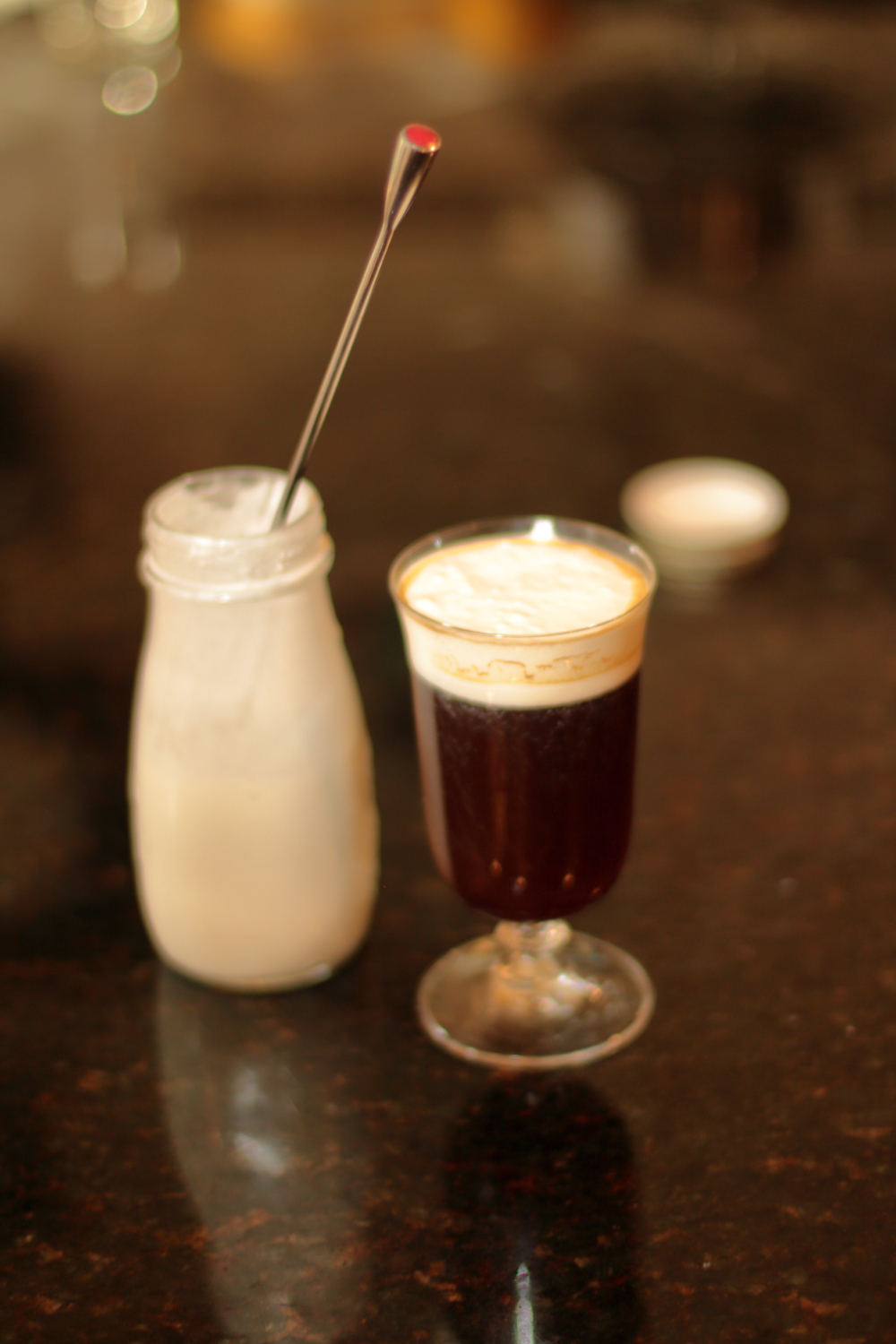 How To Make Homemade Whipped Cream
Making your own homemade whipped cream is easier than you might think. You only need two ingredients and a chilled mason jar.
Ingredients:

1 cup heavy cream
1 bar spoon of granulated sugar
Bar Tools:
Chilled mason jar (10 minutes in the freezer)
Directions:
1. Add all ingredients to the chilled mason jar. Close the jar and shake vigorously for 5 minutes. That's it! This can also be fun to pass around to your friends and having everyone take a turn shaking!