01 Mar

Hot Banana Buttered Rum Cocktail Recipe

This Hot Banana Buttered Rum cocktail is just delicious! I'll show you how to make a virgin version as well.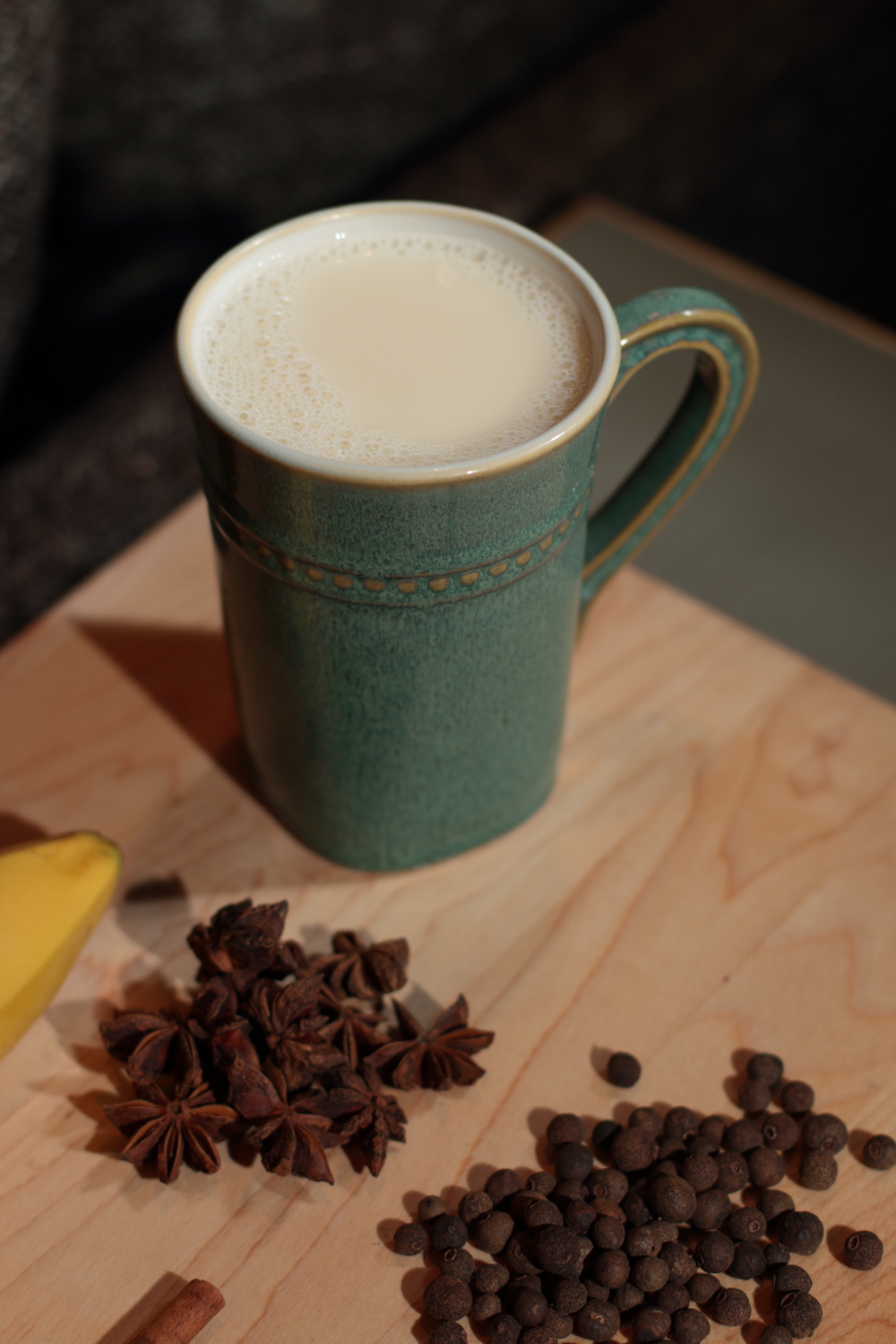 Ingredients:

1 pound unsalted sweet cream butter (room temperature)
1 1/2 bar spoons ground cinnamon
1 1/2 bar spoons Jamaican allspice
5 bar spoons super fine sugar
10-12 whole cloves
3 medium bananas (optional)
1 1/2 ounces aged or spiced rum
Cinnamon stick (for garnish)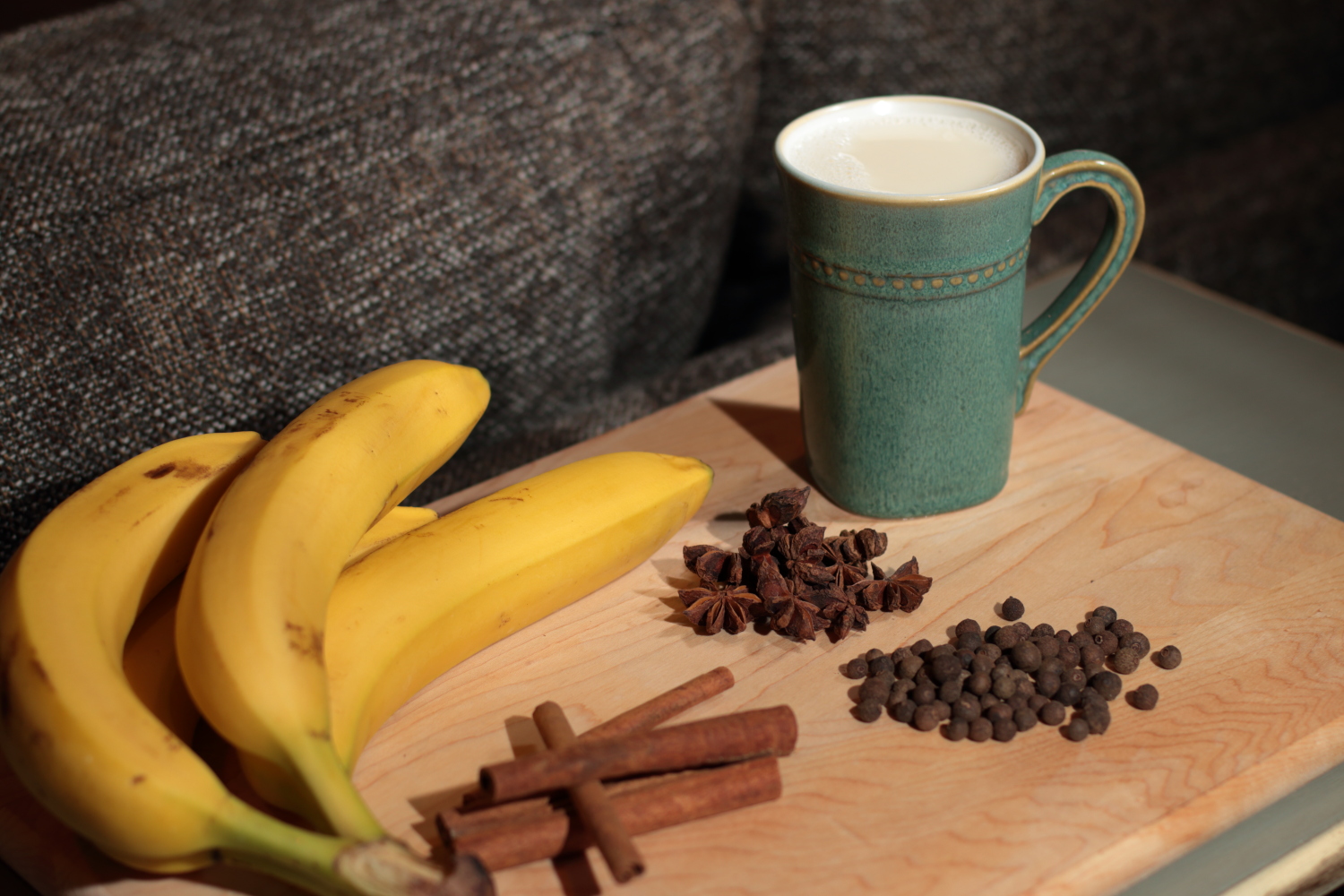 Directions:
Using a spoon, mix butter, cinnamon, allspice, sugar, and cloves together long enough to combine well. Cool in refrigerator for 2 hours.
Banana version:  Slice bananas into 1-inch slices. Add bananas and 5 heaping bar spoons of butter mixture to saute pan. Saute until bananas are soft. Add back to bowl of butter mixture. Stir well. Cool as directed.
To a coffee mug, add two heaping bar spoons of butter mixture. Add 1 1/2 ounces of aged rum. Fill mug with hot water. Stir until butter is melted.  Garnish with a cinnamon stick.
Spirit-free version:  Hold the rum.