01 Mar

Tony Abou-Ganim On Vodka, Mixology And His New Bar, Libertine Social

Behind the bar or on the other side of it, Tony Abou-Ganim doesn't melt into any scenery. His career has taken him from the Food Network to opening his own Las Vegas restaurant, Libertine Social, in Mandalay Bay with James Beard-awarded Chef, Shawn McClain. Tony does nothing small, yet he remains true to his roots and values and what he learned from his mentor, Helen David. Tony even started a foundation in his mentor's name, The Helen David Foundation for bartenders affected by breast cancer. He has become a mentor to bartenders and cocktail enthusiasts. To me, he is a best friend.

Grab a comfy chair, a cold martini and enjoy as you learn more about Tony and his book Vodka Distilled.
How did you become a mixologist?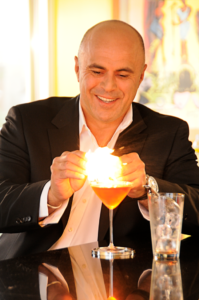 Well, I grew up in a bar family and was named after my Uncle Charlie (Yes, my first name is Charles) and my Cousin Tony, both career barman and my earliest mentors. I began my bartending career in 1980, at a time when no one used the title "mixologist" and very few looked at the profession of bartending as a career. I moved to New York City in 1993 to pursue an acting career and became Mario Batali's first bartender at his first restaurant Po'. It was through Mario that I first met Dale DeGroff at the Rainbow Room and my perception of being a bartender changed drastically, and from that day forward I set out to be the best bartender I could be.
When I was writing my first book, The Modern Mixologist, I wanted to include a definition for the title "mixologist," so I reached out to my friend David Wondrich and he provided this explanation:
1856: According to the historian and author of Imbibe!, David Wondrich, the term "mixologist" first appears in print in a story published by Charles G. Leland in an issue of Knickerbocker, a New York literary journal. Wondrich explained to me that, with "…no word for a bartender who has unusual interest and expertise in mixing drinks, people [started] using 'mixologist.' The Washington Post later acknowledged this when it said, 'when [bartenders] become especially proficient at putting odds and ends of firewater together, they become mixologists.'"
Little did I know that before I had ever even heard the title "mixologist" I was pursuing my career as a professional bartender with "unusual interest and expertise in mixing drinks!" But it was years later, while developing the cocktail program at the Bellagio that I first attached the moniker of property mixologist, and again I believe that definition Dave Wondrich provided dating back to 1856 still rings true today.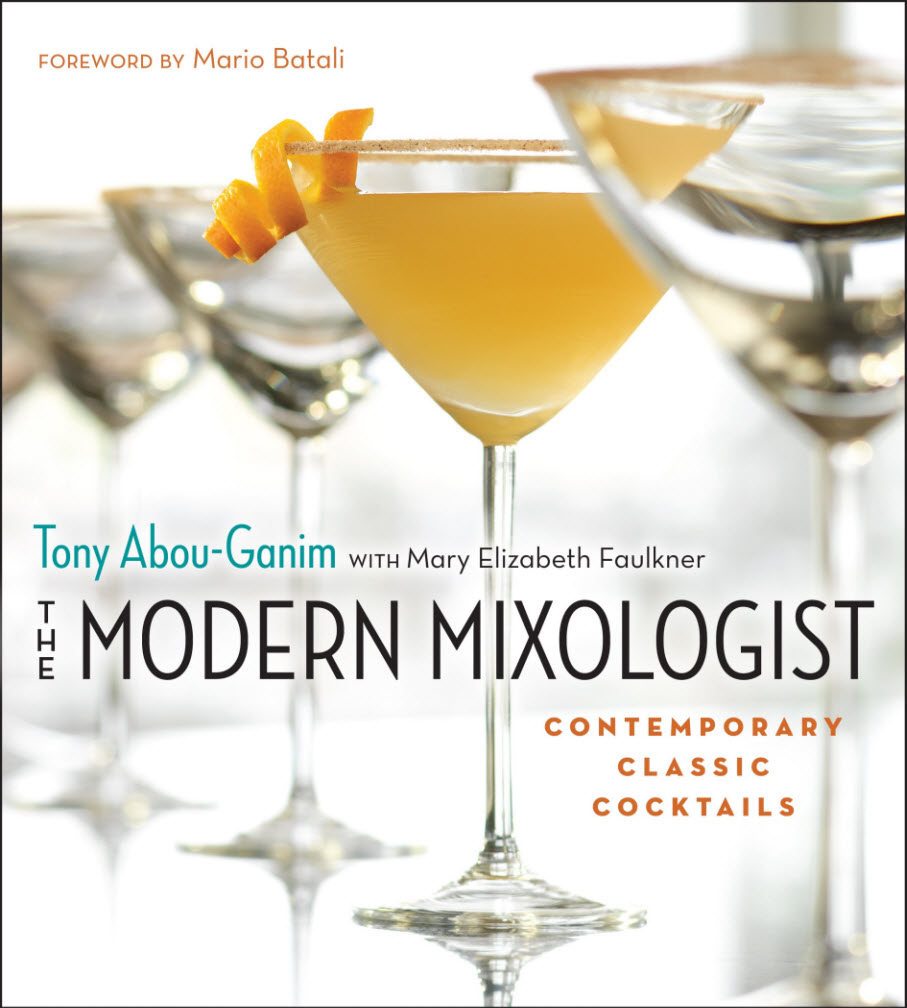 What inspired you to write about vodka?
I felt there was a big misconception and misunderstanding regarding the vodka category, that all vodkas are the same, that they all taste the same and are all made the same. I wanted to do away with the U.S. definition and give consumers (and the trade) a better understanding of this noble spirit. As our dear friend Charlotte Voisey once told me, "Through deeper understanding and knowledge comes greater enjoyment" and this statement pertains perfectly to the vodka category!
This is the U.S. definition for vodka and should be stated as such. The United States definition of vodka hails from a very different perspective. Vodka is described in Subpart C, Section 5.22, Item 1 of The U.S. Standards of Identity for Distilled Spirits as, "A neutral spirit, so distilled, or so treated after distillation with charcoal and other materials as to be without distinctive character, aroma, taste or color."
Are all vodkas the same?
No! And this is why I wrote the book. Yes, the differences between various vodkas are much more subtle than say gin, but there are differences in aroma, mouth-feel, taste, and finish. There are also differences stylistically, which I refer to as "old world" and "new world." Traditional vodkas produced in the Vodka Belt and primarily in Eastern Europe are much more robust, bold with big character, whereas vodkas produced in the new world style, are much more neutral and approachable.
After we understand character we next must look at the raw materials that vodkas can be made from and their impact on the character of that vodka:
Wheat: Medium body, highly acidic, dry finish, with wonderful bread notes
Barley: Light to medium body, slight creaminess, distinct nuts, toffee notes
Potatoes: Rich, full body, creamy, velvety, mashed potatoes – almost oily to some – quite distinct
Rye: Medium to full body, but it's the pepper spice most people recognize
Grapes: Light to medium body, moderate acidity, with delicious citrus, grape, floral notes
Corn: Medium to full body, light acidity, sweetness, corn – some say the most delicate of the styles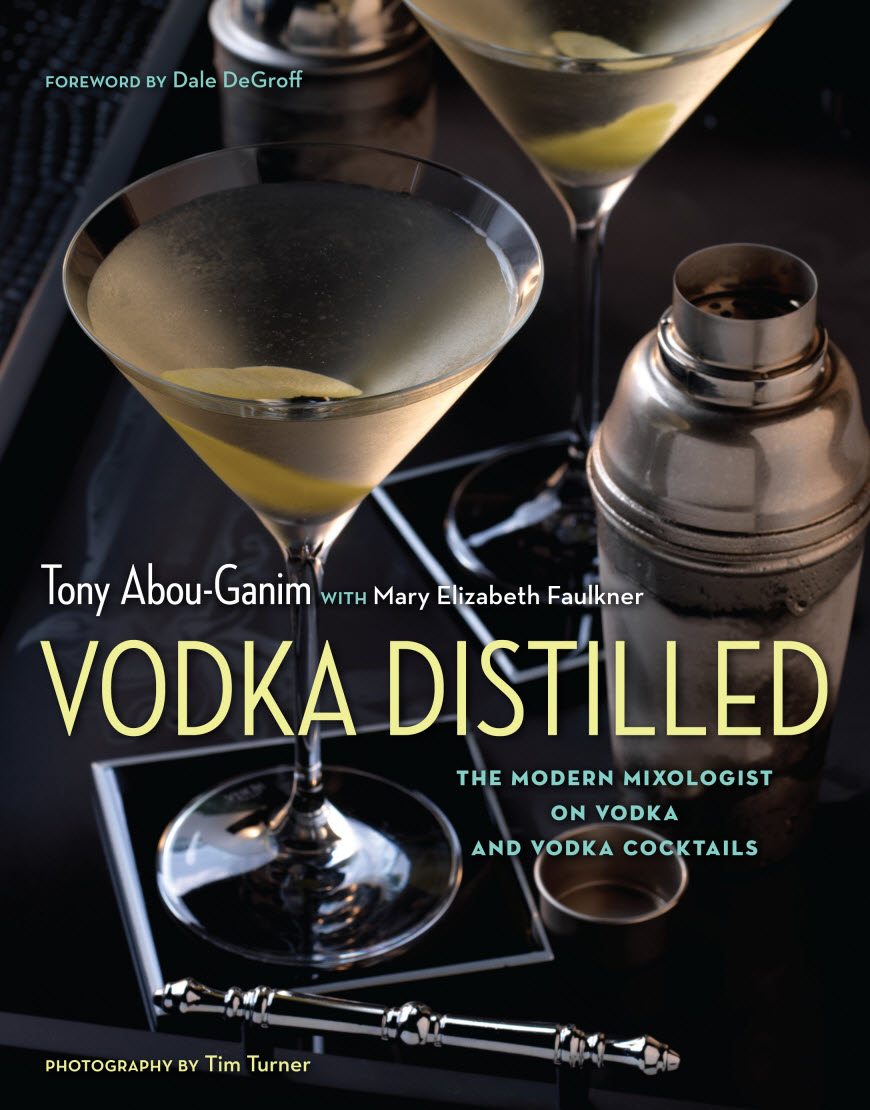 Can vodka be paired with food? If so, what are your suggestions?
Absolutely! When I was researching Vodka Distilled, I visited Russia, Poland, Finland, and Sweden and for the most part vodka was not mixed into cocktails but served neat, ice-cold from the freezer, and generally with food. This comes from the traditional ways of preserving food in this part of the world; salted, dried, pickled and smoked, foods that don't pair easily with wine but work beautifully with vodka. Perhaps the finest food and drink pairing, in my opinion, is frozen vodka and caviar. But one of my personal favorite pairings is foie gras on grilled country bread with sea salt and frozen potato vodka.
What is your favorite vodka cocktail and why?
Truth be told, my favorite way to enjoy vodka is straight from the freezer in a frozen shot glass. I feel it's the best way to enjoy the subtleties of each individual vodka. If I drink it in a cocktail, I'll have a Kangaroo (Vodka Martini), but without any vermouth as I feel where vermouth compliments gin, gin's soul mate really, it detracts from the nuances of vodka. But if I had to pick one vodka cocktail as my favorite, it would have to be a drink that Dale DeGroff turned me on to called the Flame of Love. The Fino Sherry and orange oils accent vodka, especially one made from wheat, so beautifully, while letting the character of the vodka itself remain the star of the show!
What are the dos and don'ts when shopping for vodka?
Don't buy the hype or the price – marketing and advertising can play a big role in influencing the vodka you ultimately select but don't be manipulated by fancy ads or large price tags!
Do your homework – my mother always said "Never trust a skinny chef, you need to taste everything!" and the only way for you to know and understand what you prefer is by tasting, tasting, and tasting some more. And the only way to taste fairly is to taste blind and not be influenced by brand. Invite some friends over, have them each bring their favorite bottle of vodka and then pour out tastes and let everyone taste each without knowing what they're tasting, you may be very surprised by the results!
Tell us about your restaurant and bar Libertine Social
So a little over four years ago I was asked to do an episode of Iron Chef America where I would pair cocktails with a Chef's dishes featuring the secret ingredient. Well the chef was Shawn McClain from Sage at Aria in Las Vegas. Long story short, we became very good friends and when the space at Mandalay Bay presented itself to Shawn he called and asked if I would be interested in coming onboard as a partner and developing the cocktail program.
So we opened Libertine Social in August of 2016 as a modern gastro pub with great food, meant to share and try a lot of different plates. We created two distinctly different bar experiences within one restaurant. At the main bar we have made it very fun and approachable, featuring some unique approaches to forgotten cocktails, such as Swizzles and Fizzes, as well as a section of what we call "Retro" drinks from the 1970's and 80's along with house made shots from the freezer. At Arcade Bar we take a slightly more serious look at the world of mixology with cocktails pre-dating prohibition. It is still meant to be fun and approachable but also gives our guests an opportunity to relive a lost and forgotten era… without a secret password or handshake!